How can we help you?

What can we do for you? Bringing your car over from abroad, whether you move over from the USA, China or Azie or anywhere else in the world, we can arrange all the forms and paper work and the complete technical inspection for you by the RDW. Your car needs to meet the Dutch APK demands and we take care of that first before we move forwardwith the final RDW inspection. We got higly trained cartechnicions to make the alterations or repairs on your car. And we will give you a price for these repairs upfront.

You do not want to sit all day at our RDW (which is like the DMV) to get your car checked and then be send home because there need to be some minor alterations like changing the color of the directionlights or ajusting your headlights?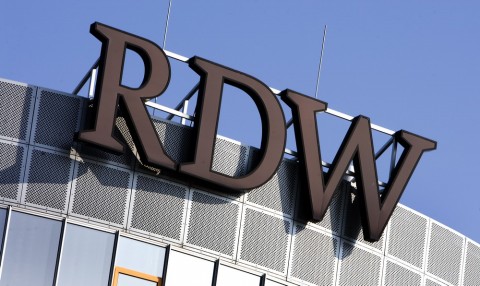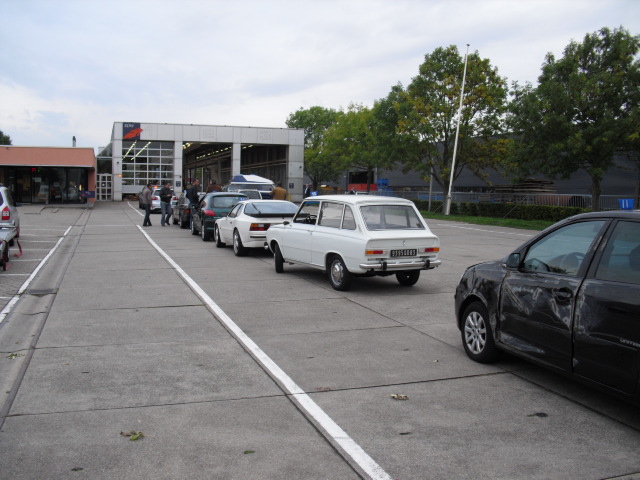 rijksdienst voor het wegverkeer waitingline for the carinspection at the RDW

Or maybe some bigger alterations where you have to get the vehicle indentfication number (VIN) stamped in the car chassis on your car or even by law required lights added to the rear end of your car. You will have to explain all this to a local dealer and you hope he does the job right?

Because every time you need and want to go back to the RDW you will have to make a new appointment. And you will have to keep in mind that you are not allowed to drive your car here in the Netherlands with a foreign licence once you are resident here.l

And also the paperwork needs to been done correctly and filled out the proper way otherwise customs/the taxoffice will send you home for a new set of papers. We will take care of this as well and make sure you will recieve a Dutch licence as quikly as possible!




---
Hoe kunnen we u van dienst zijn ?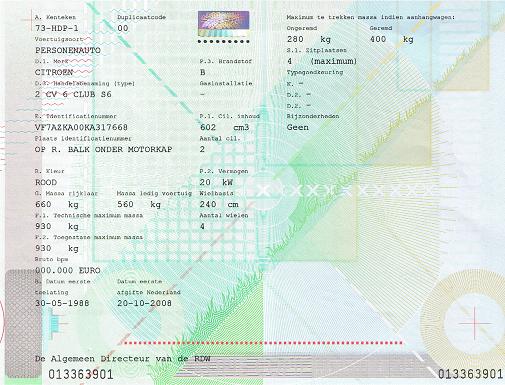 Wat kunnen wij

voor u doen?

Brengt u de auto

over

uit het buitenland

, willekeurig of dit uit

de Verenigde Staten,

China of

Azie

of ergens

anders in de wereld is

,

wij

kunnen alle formulieren

en papier

voor u ver

werken

en de volledige

technische controle

voor u doen bij

de RDW.

U wilt toch niet

de hele dag

bij de

RDW

(de enige officiele keuringsinstantie)

staan om

uw auto te laten

controleren en

vervolgens

naar huis

gestuurd te worden

, want

er

moeten

enkele kleine

wijzigingen

zoals het veranderen van

de kleur van de

knipperlichten

of

afstellen van de koplampen plaatsvinden?

Nederlands Kenteken/Dutch carlicence

Of misschien

een aantal grotere

wijzigingen

waarbij u

bijvoorbeeld het chassisnummer in de auto moet laten slaan door de RDW

of zelfs

bij wet

verplichte (Mist)

lichten

toevoegen aan

uw auto.

Je moet

dit alles

een

lokale dealer

uit te leggen en

dan kunt u alleen maar hopen dat dit goed gaat en zonder onnodig hoge kosten?





Want e

lke keer dat u weer voor herkeuring n

aar de

RDW

wilt

moet u

een

nieuwe

afspraak te maken

.

En ten overvloede misschien, maar u mag vanwege rechtswege

niet

met

uw

auto

hier in Nederland rijden

met

een

buitenlands kentekenbewijs

als

u officieel in Nederland bent ingeschreven.



En ook

het papierwerk

moet natuurlijk correct ingevul zijn en

op de juiste manier

omdat

anders

het belastingkantoor/

douane u naar huis

stuurt

voor

een

nieuwe set

correct ingevulde

papieren.

Wij verzorgen

dit

ook voor u en zorgen

ervoor dat u

het

Nederlandse
kentekenbewijs zo snel m
ogelijk

thuis ontvangt.